Visual Studio Code Linux Installation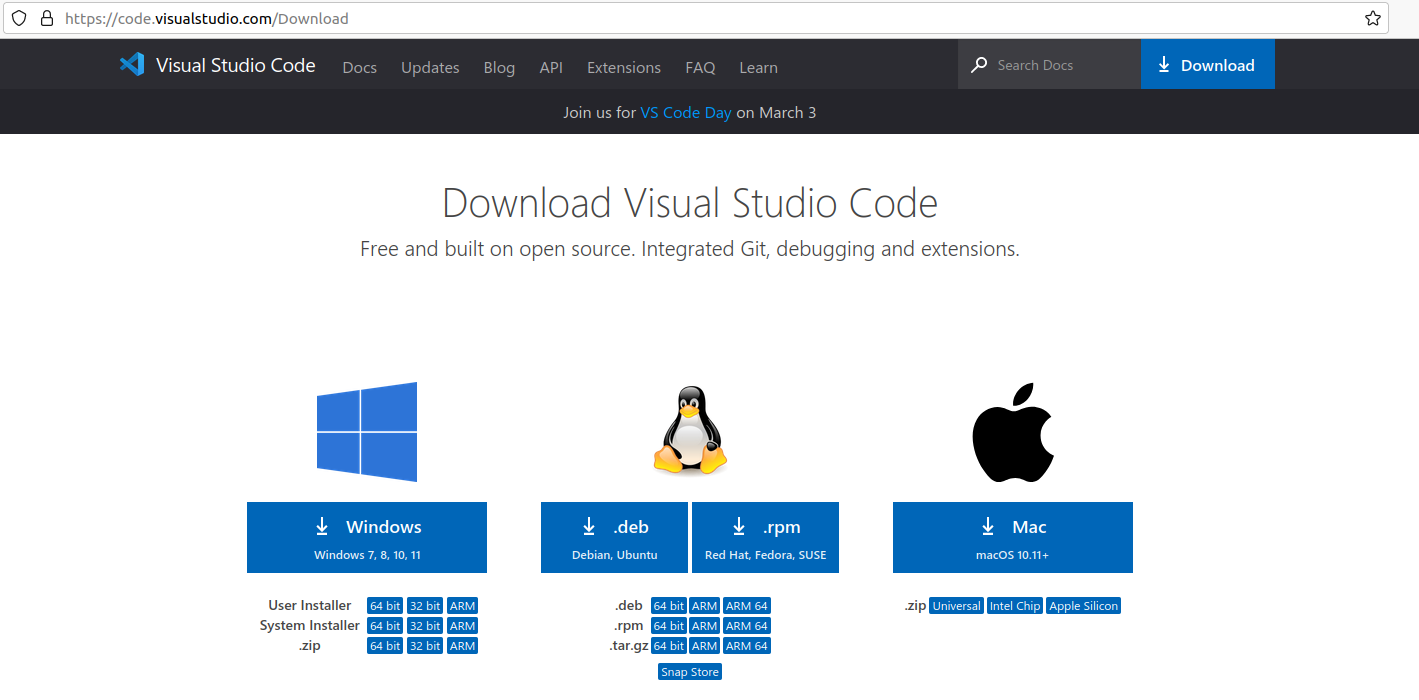 2. Download the .deb package for Debian, Ubuntu.
3. Go to the download folder. Right click on the file and select Open With Software Install (type your password if you are prompted for it).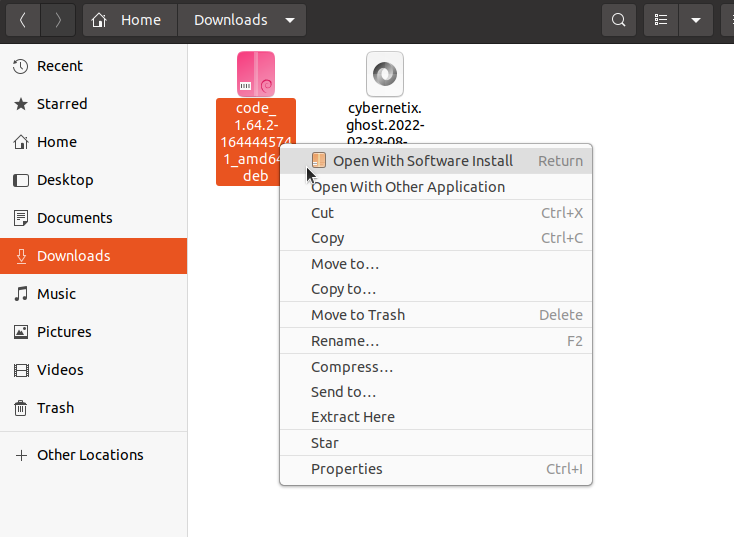 4. In the pop-up window click on Install (green button).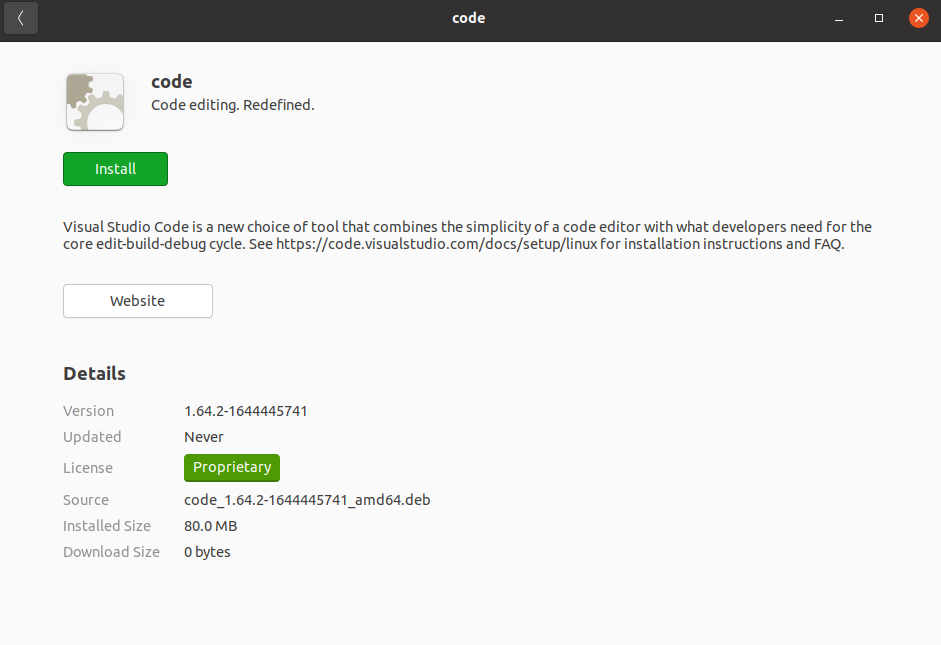 5. When everything is done you will see the Remove button in red.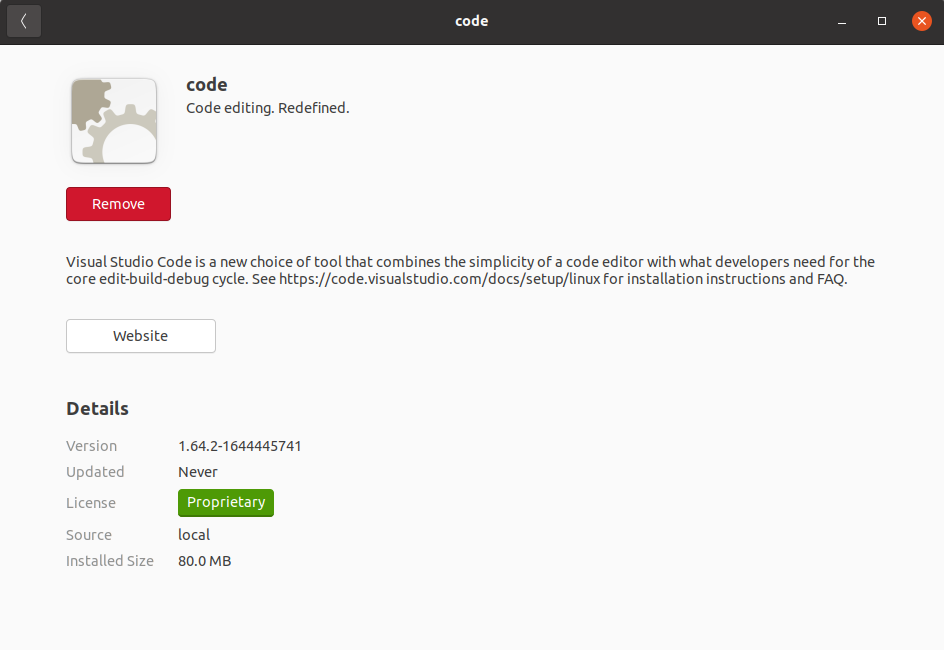 All done!
You should be able to open it by going to the applications menu and most probably it will be at the end.