How to delete a WordPress.com website
If you are like me and you have a new hosting service for your blogs you may know that after moving from WordPress.com to WordPress.org you may want to delete that old website. Here is how to do it.
Open your web browser and navigate to the blog you want to delete, in my case https://kryptosit.wordpress.com

Click on "My Sites" at the top left corner of your website.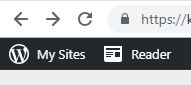 A menu will appear at the left. Scroll down and click on "Settings"

On the screen at the right, scroll down and click on "Delete your site permanently"

A dialog screen will be shown warning you about the consequences of your actions, click on "Delete Site"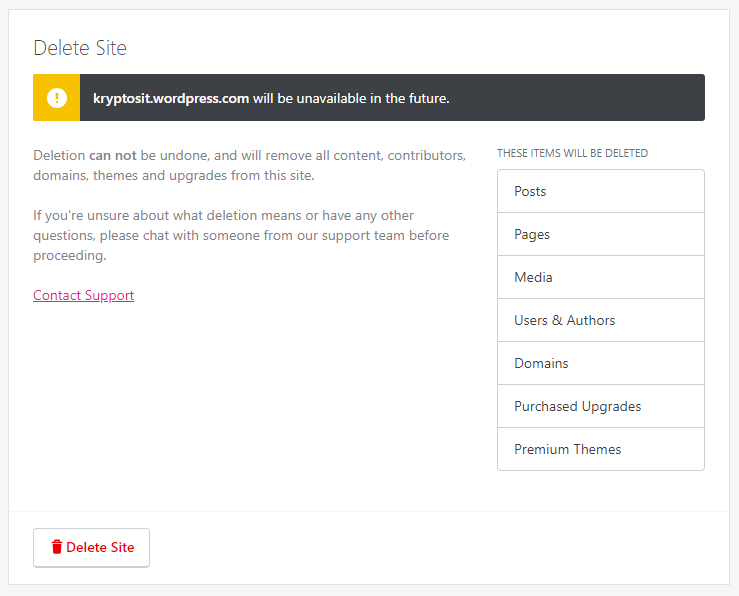 Another screen will appear asking you to type the URL of your website in the text box, do it and click the red button that reads "Delete this Site"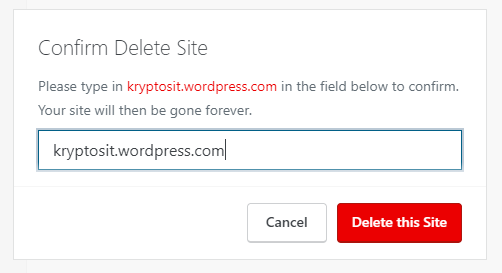 All done! now, enjoy not having to deal with WordPress.com limitations anymore!